| | | | | |
| --- | --- | --- | --- | --- |
| | | | GERI HALL | |







Height:
Weight:

5'8"
115 lbs.

Hair:
Eyes:

Auburn/Red
Blue

ACTRA/CAEA/WGC
Geri Hall is the raspy-voiced redhead who spent four seasons co-starring as a roving reporter and anchor on the news desk of This Hour Has 22 Minutes.

Geri got her start as a mainstage cast member of Toronto's Second City, culminating in the award-winning production of "Sordido Deluxo". If you didn't see her getting handcuffed by the Prime Minister on 22 Minutes, her face may also be familiar from dozens of other Canadian shows and television commercials, including Ken Finkelman's At The Hotel, the Miramax feature Shall We Dance, starring Richard Gere, and the CBC's The Blobheads, Little Mosque on The Prairie, The Ron James Show and The Mercer Report.

She is the very proud holder of awards from the Writer's Guild and the Canadian Comedy Awards, and still glows happily from Gemini nominations for her work on Global's The Jane Show, as well as for her comedic performances with her fellow cast mates on 22 Minutes.

Geri won the 2013 LAWeb fest award for Outstanding Guest Actor in an Interactive Narrative Drama for her role as Gifted Sarah in "Ruby Skye P.I."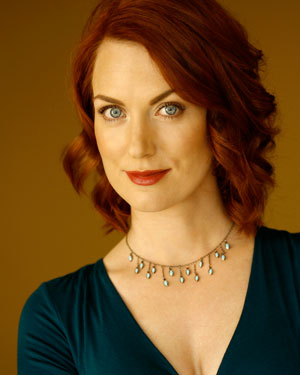 click for print-ready 8x10
| | | |
| --- | --- | --- |
| | | |
| | Geri's Acting Demo : | |
| | | |